The 2021 Honda CR-V: Still winning hearts and winning awards
The Honda CR-V is clearly one of the best-balanced and most beloved SUVs in America. Honda, of course, just won the Kelley Blue Book Best Value Brand for the seventh year in a row. The 2021 Honda CR-V was named by U.S. News & World Report as the 2021 Best Compact SUV for the money. No wonder the 2021 Honda CR-V is again one of the best-selling compact SUVs in the country. Here's why, at Fowler Honda, we believe it should win your heart.
Performance
Honda is known for keeping things simple and the 2021 Honda CR-V illustrates that once again with its simple powertrain. A Honda turbocharged four-cylinder delivers an efficient, very capable 190 horsepower to give you enough acceleration just driving around Norman or Oklahoma City, OK. That capability is even more gratifying when your compact Honda CR-V goes sailing past a big, slow semi out on the highway.
The newest Honda CR-V employs an automatic transmission described as "continuously variable," which simply means you can count on this Honda transmission to shift smoothly wherever you go. The Honda CR-V at Fowler Honda has well-cushioned suspension to help absorb and minimize bumps. It's also simple to steer and the brakes will stop you with authority. In short, the Honda CR-V is easy to handle and fun to drive.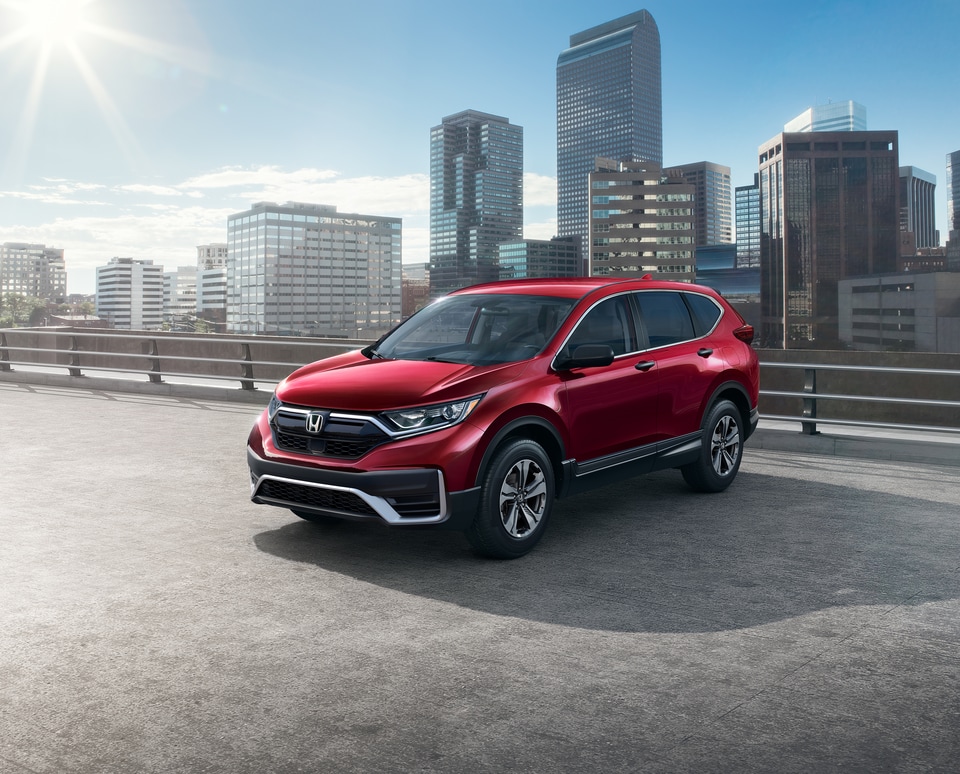 Interior space
One of the Honda CR-V's best-kept secrets is that, in spite of its compact size, it has one of the biggest cargo areas of any compact SUV. Look behind that second seating row and there's a generous 39.2 cubic feet to stow what you're packing. Fold down the rear seat and you almost double your space with 75.8 cubic feet. That total capacity gives the compact 2021 Honda CR-V more maximum storage than a lot of mid-size SUVs.
Infotainment
In all but the base trim, the 2021 Honda CR-V is equipped with Apple CarPlay® and Android Auto™ compatibility. That means you can get easier, safer access to your smartphone apps. For example, if you have an iPhone, you can tell Siri to read and reply to text messages and make phone calls you can do hands-free while you drive. Siri will also be glad to play music, predict the weather and tell you about nearby movies.
Infotainment features available in the 2021 Honda CR-V include a stereo system with up to nine speakers and the ability to charge your devices wirelessly, instead of staging endless debates about whose turn it is to charge next. Other available tech on the Honda CR-V includes a universal garage door opener, a Honda moonroof, remote start and an automatically-dimming rearview mirror to help you drive more safely around Stillwater or Ardmore OK.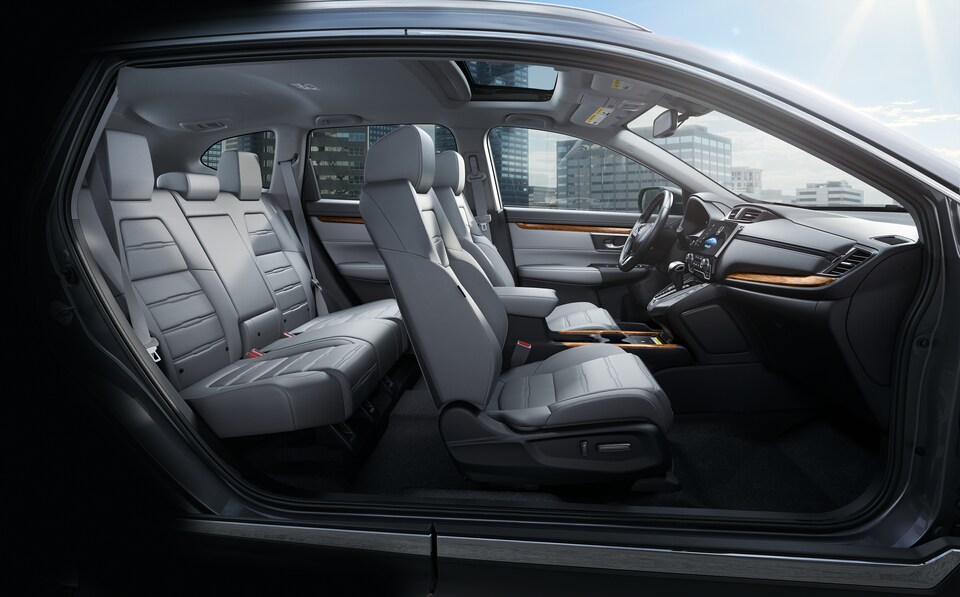 Honda Reliability
Honda is so well-known for being reliable, it's easy to take it for granted. But Honda never does. Because of Honda's commitment to continually designing, perfecting and building cars and components you can count on, J.D. Power has given the 2021 Honda CR-V a predicted reliability score that puts this SUV in the very top tier of all vehicles evaluated. Reliability may not be an exciting quality, but you'll definitely appreciate it out on the road.
Let the 2021 Honda CR-V win your affection at Fowler Honda today
Find out why the new 2021 Honda CR-V continues its tradition as one of the world's most popular compact SUVs. Browse our complete selection online to find the one or two models you like the most and then get in touch with us to arrange a test drive soon at Fowler Honda in Norman, OK.